Happy Birthday, Johnny Appleseed! We celebrated by enjoying some delicious apples! 🍎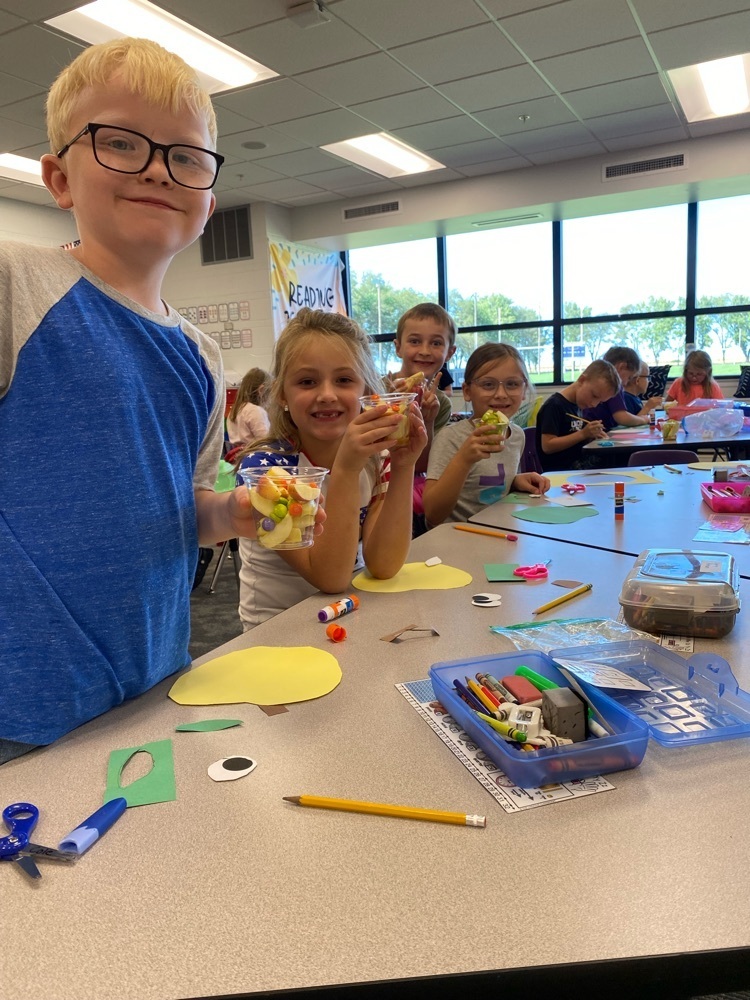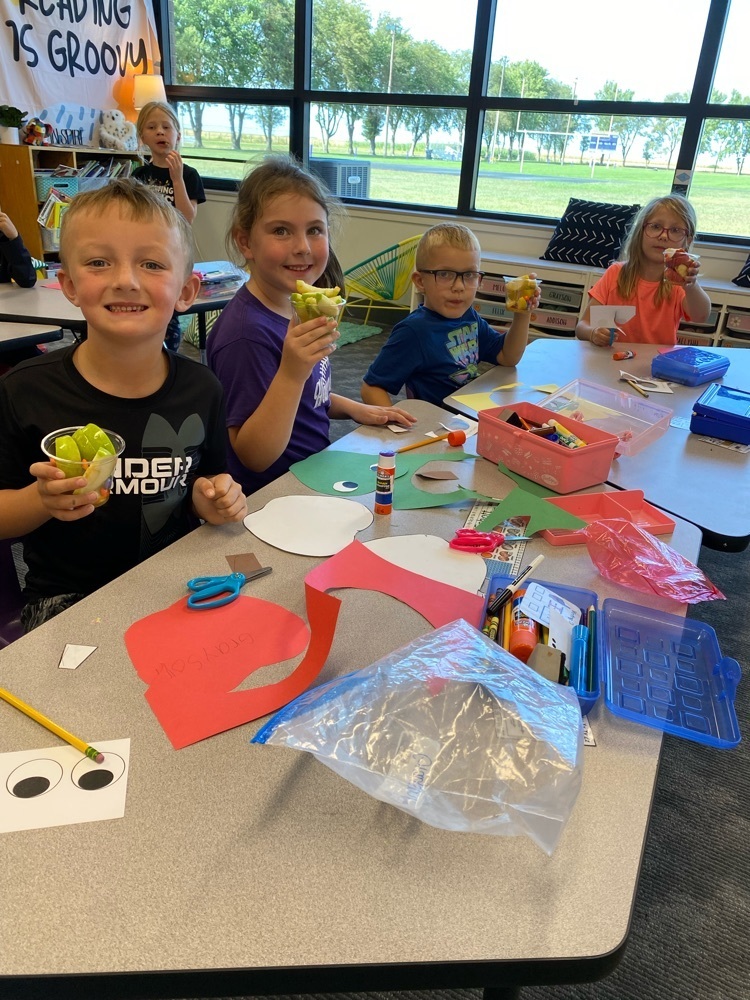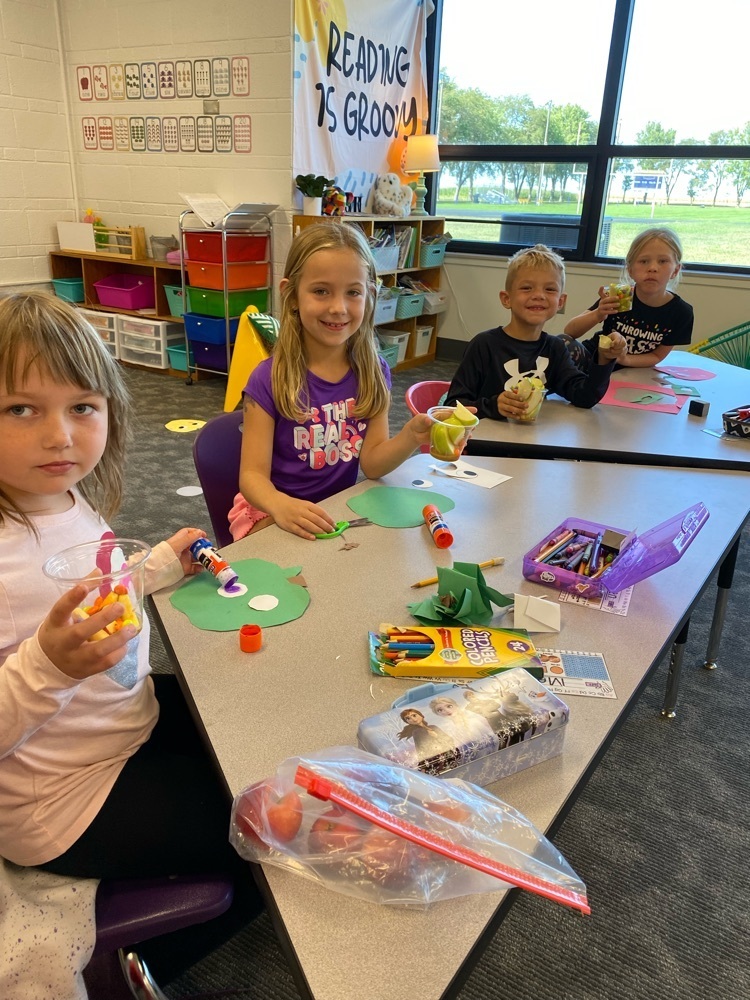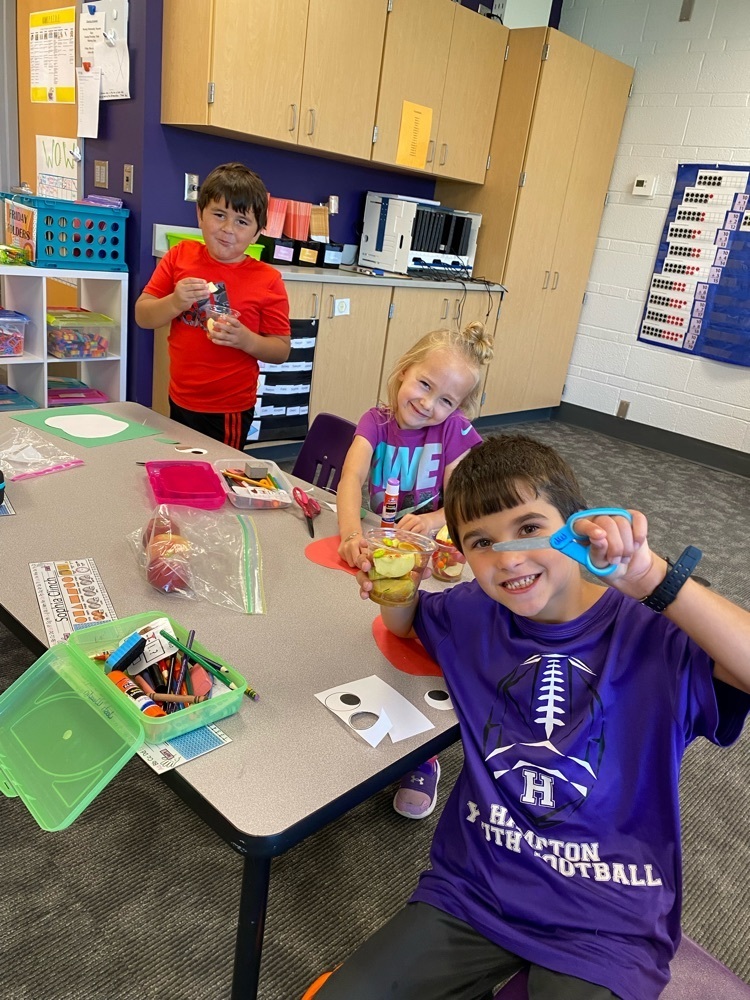 Hampton Lady Hawks end in 4th today. Thanks to all the Hampton staff, volunteers and family that helped put this on!! #hawkpride
Good luck to our lady Hawks!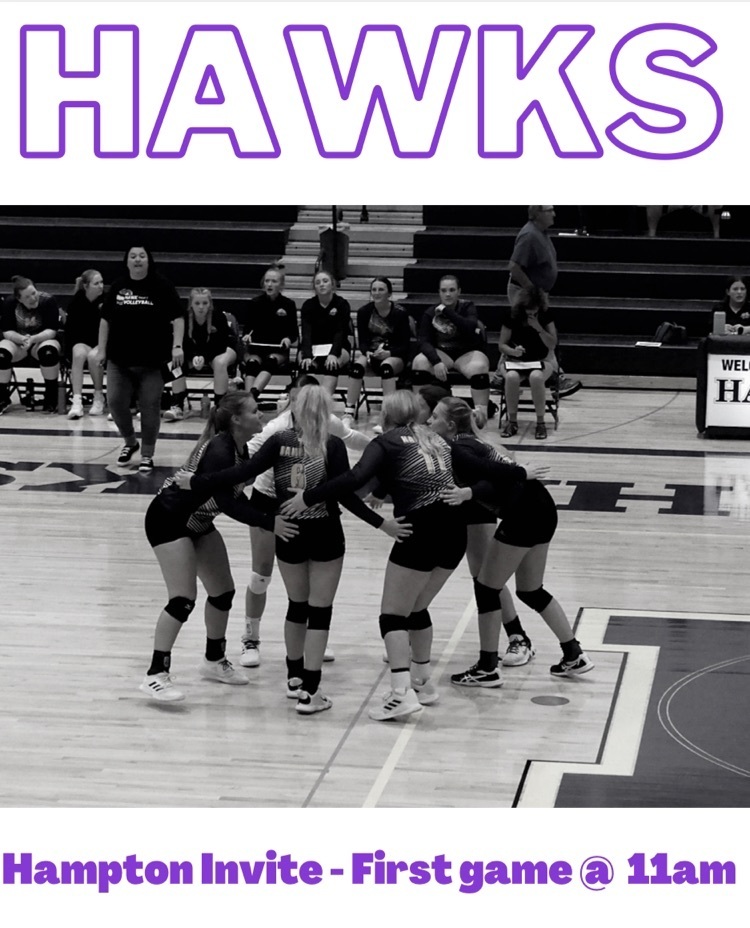 Digital Legacy Jeremy Sharp - Tech Director Every September as we are getting into the swing of school, I like to remind all of us about our digital legacy. What we post, what we favorite or like, where we visit, and even how much time we spend on any site is all saved online. This huge trove of data all creates and shapes our digital legacy. Additionally, all of this data is available to anyone willing to look for it. I share this not to scare anyone but to remind all of us that the world is watching, and we need to be our best selves online. Good digital citizenship looks exactly like good in-person citizenship. A simple rule I like to follow is this: would my grandmother be proud of what I am doing? If not, then I should change my actions. I encourage you to talk to the young people in your life about their digital legacy and how they can ensure they are proud of what they are leaving behind.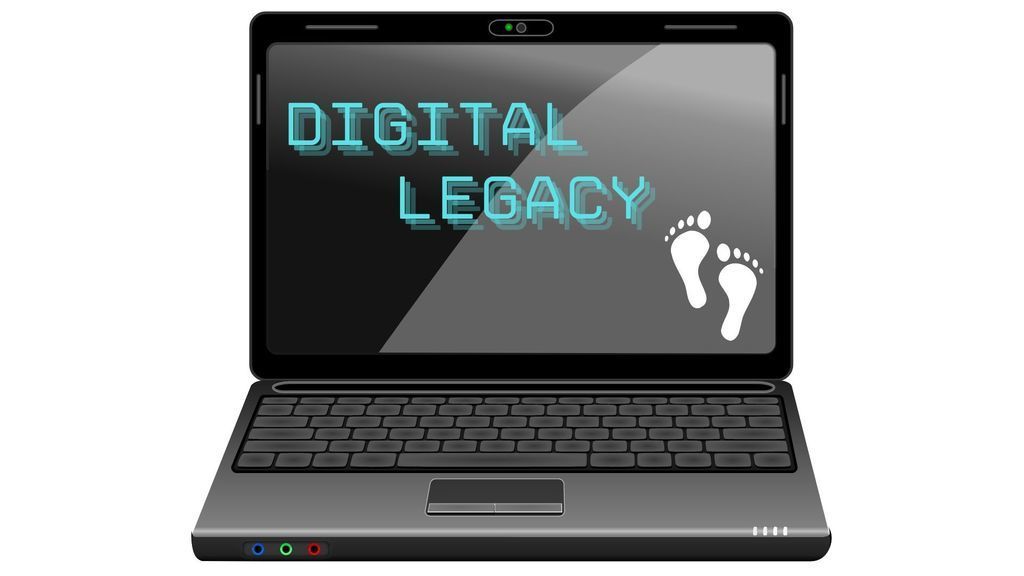 Supporting Your Child Academically Tammy Wolinski - School Improvement, MTSS, and Title Welcome back, everyone! It is such a pleasure to have everyone together to start up another great school year! Thank you to those elementary parents for stopping by the Title I table to learn more about the program. Title I is one of the nation's largest federal programs through which school districts receive federal funding to provide support instruction for students. Hampton is a schoolwide title school, which means I can support any of our students in the classroom or by pulling them out for small group or individual support instruction. To learn more, please visit the Title I section on our website. Kids thrive when a partnership is formed between the child/teacher/parent or guardian. As teachers, we will strive to provide motivating and interesting learning experiences, discover techniques and materials that work best for each student, encourage students to be informed about their own progress, and provide appropriate communication on an ongoing basis. As parents, the best way to support your child is to read with them daily and let them see you read daily also. Ensure that your child is punctual and attends school regularly. Communicate and work with your child's teachers and school staff on an ongoing basis. These actions and attending parent/teaching conferences promote involvement in learning. Kids, no matter their age, must also have an active role in their learning. They can do this by coming to school regularly, having all supplies and assignments necessary including having their school-issued device fully charged. Working as hard as they can on school assignments, limiting their screen time, and following the HAWK P.R.I.D.E. expectations can also ensure their success in school. I look forward to watching your children grow in their learning. Have a great school year!

Lady Hawks get a big WIN vs Kenesaw tonight in 4 sets! Finishing the evening cheering on the FB Team on STRIV.🏐💜🏈 GO HAWKS!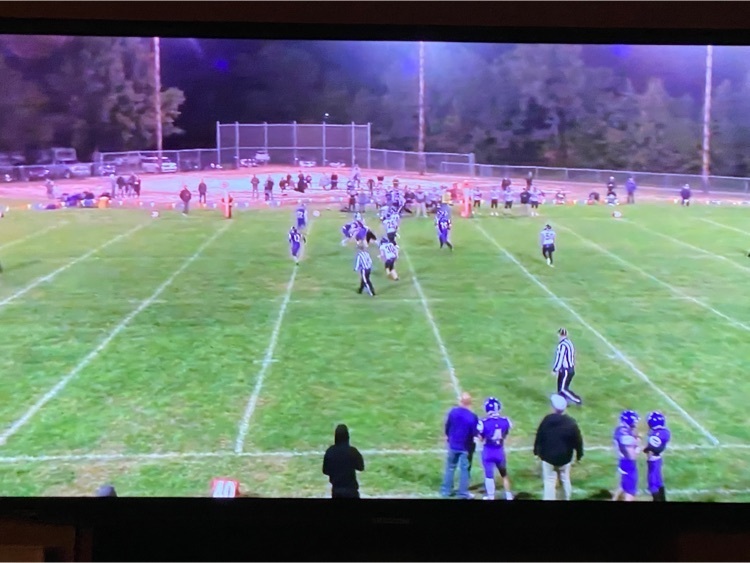 Reminder, no volleyball pep band tonight.

First graders are learning about how books change lives around the world and how children get their books!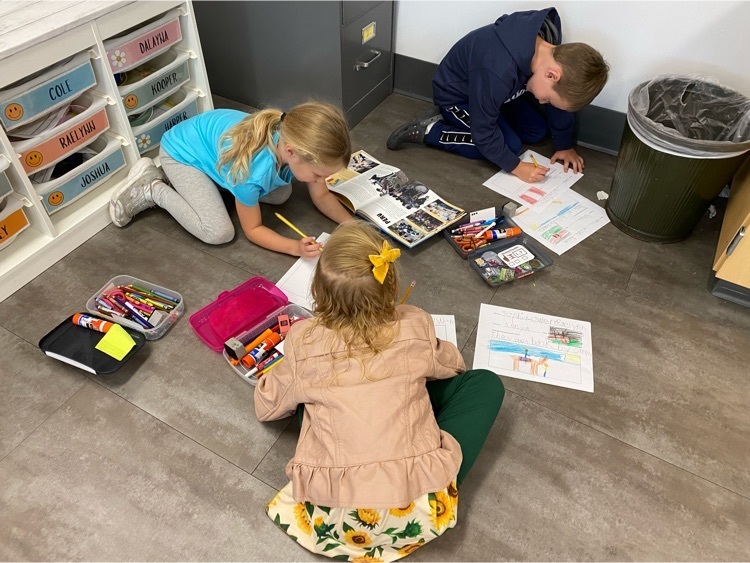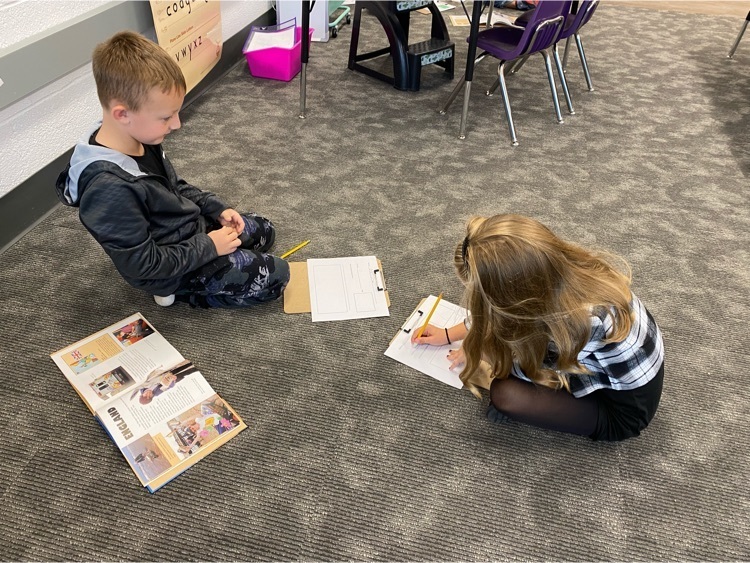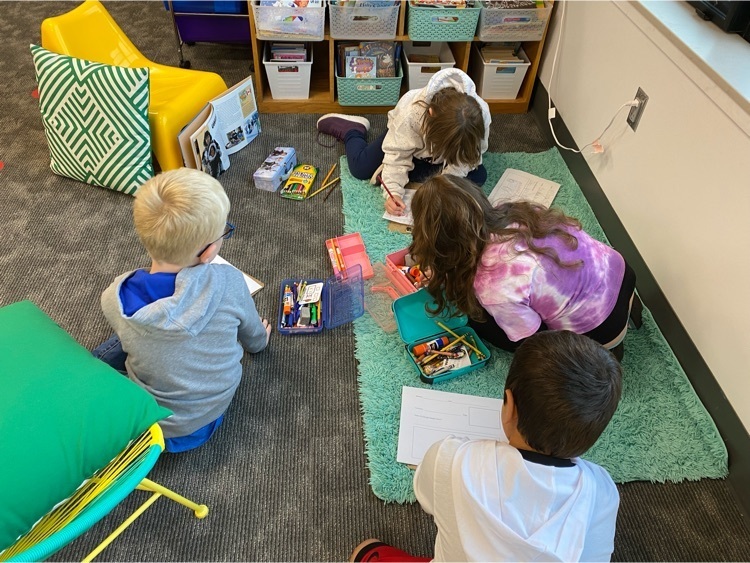 Today is a busy day for the Hawks! JH Volleyball is on the road at Cross County (4:00), JV/Varsity Volleyball is at home (4:30 & 5:30), and Varsity Football is at Elba (7:00). All high school activities for the day can be streamed on the host school's website.

The Hampton Volleyball Tournament is this weekend. Take a look at the bracket for game times and come support the Hawks in their home tournament!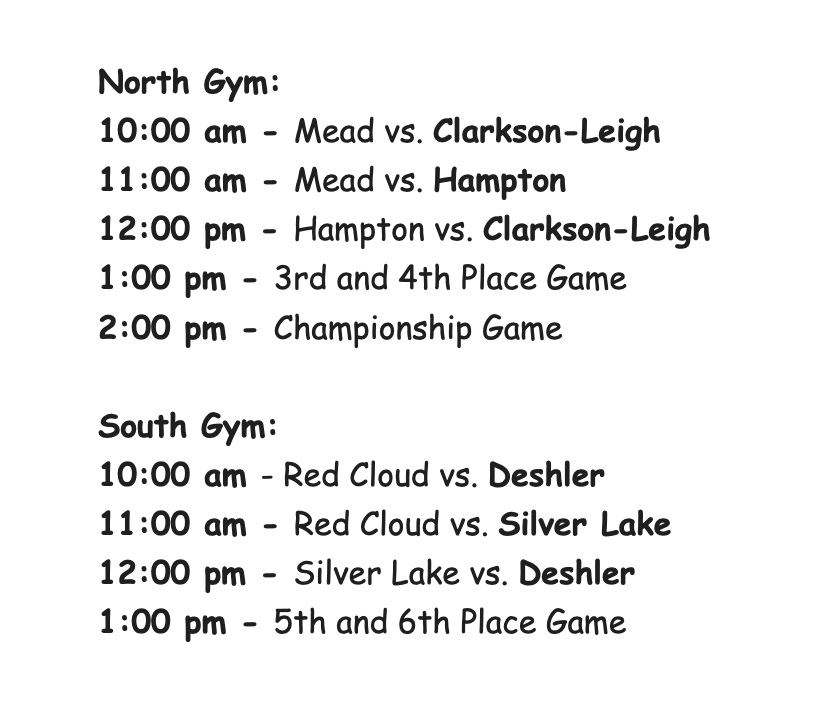 Hampton Hawk Herd Update Brooke Lubke-Student Journalist The Hampton Hawk Herd and the Animal Lab class has drastically expanded over the last couple of years! The major goal is to provide students with a hands-on learning opportunity about the animal industry while caring for the cattle and chickens right here at Hampton Public School. Students feed the livestock and take care of their pens and surroundings while collecting eggs from our chickens daily. Currently, this fall we have Wally, a steer we are feeding out, and he is just over a year old. Wally was our first on-school site calf to be born. Making a grand entrance on the first day of the 2021 school year, all students and staff were thrilled! Our herd also consists of two cow-calf pairs and another cow that is due to have a calf in October. This cow was used as a learning opportunity for students to experience up close the process of artificial insemination, with the guidance of Jeremy Haack. Overall, the future of the Hawk Herd is going to create an ongoing system to provide nutritious beef to the students now and in the future at HPS! K-12 students are fortunate to get local beef in their school lunches twice a week. Your help would be greatly appreciated to continue to be able to financially support this amazing program that touches all students at Hampton. Please consider becoming a member of the Hampton Hawk Herd program by making a monetary donation using our Hawk Herd Venmo!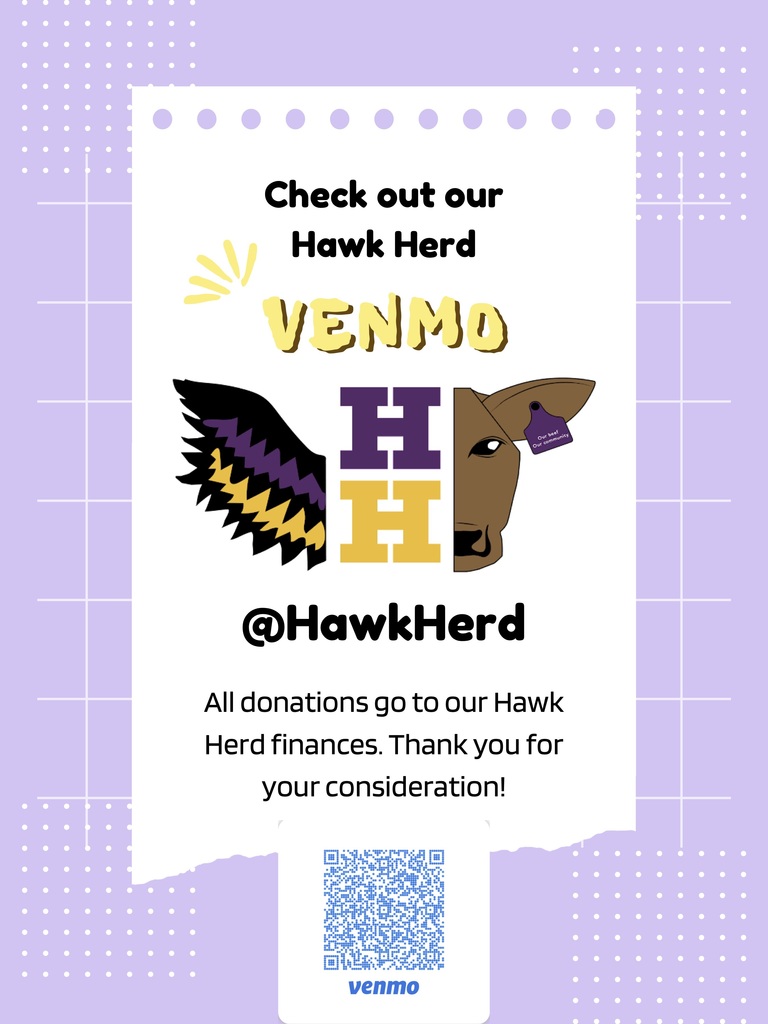 Members of the Ag Leadership class are completing Connecting Chapters training with the NE Farm Bureau hoping to lead lessons in our elementary.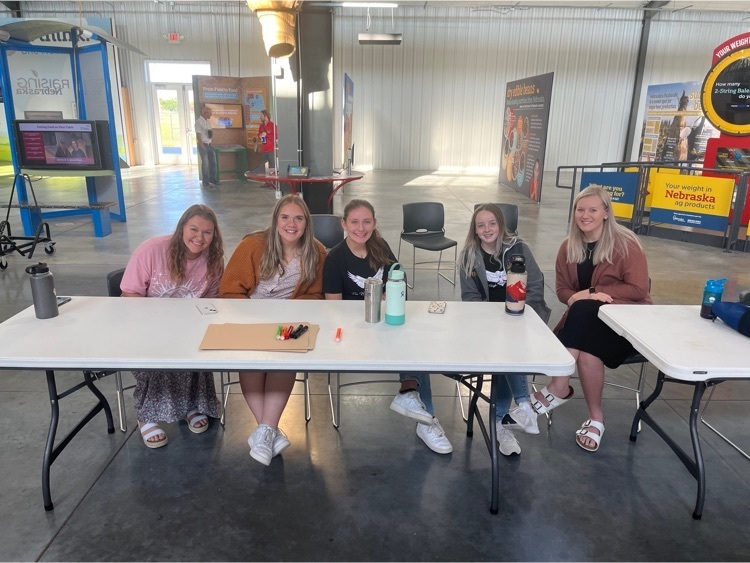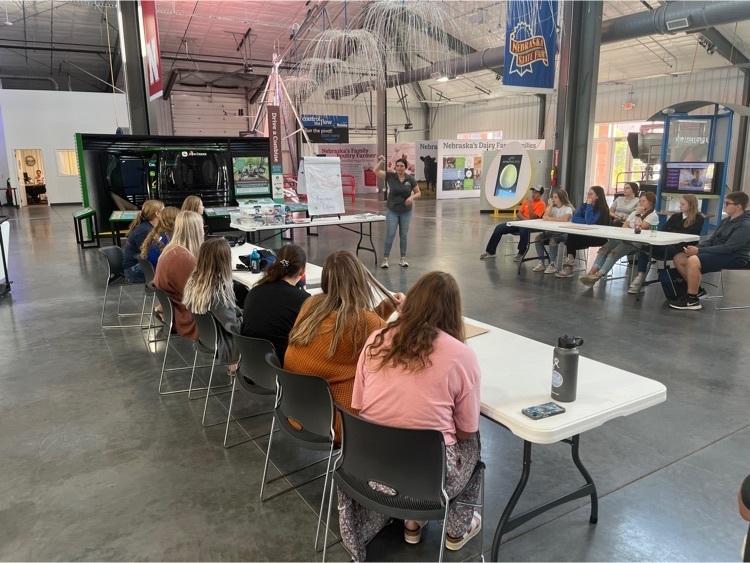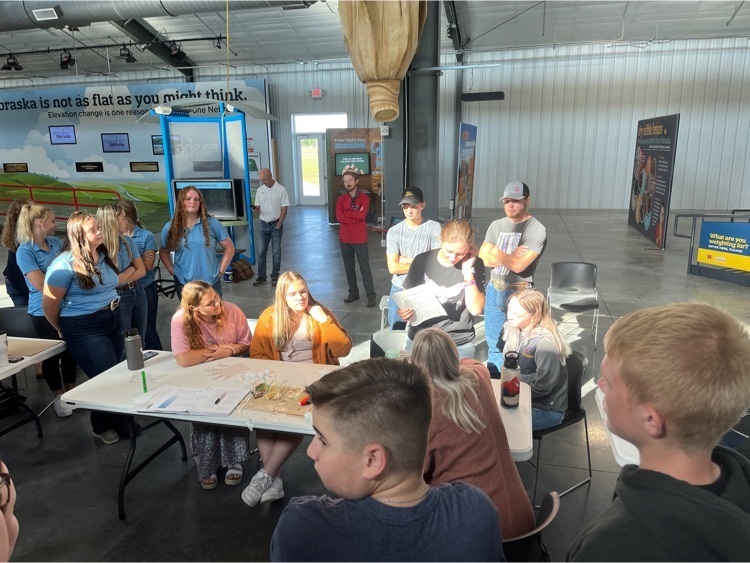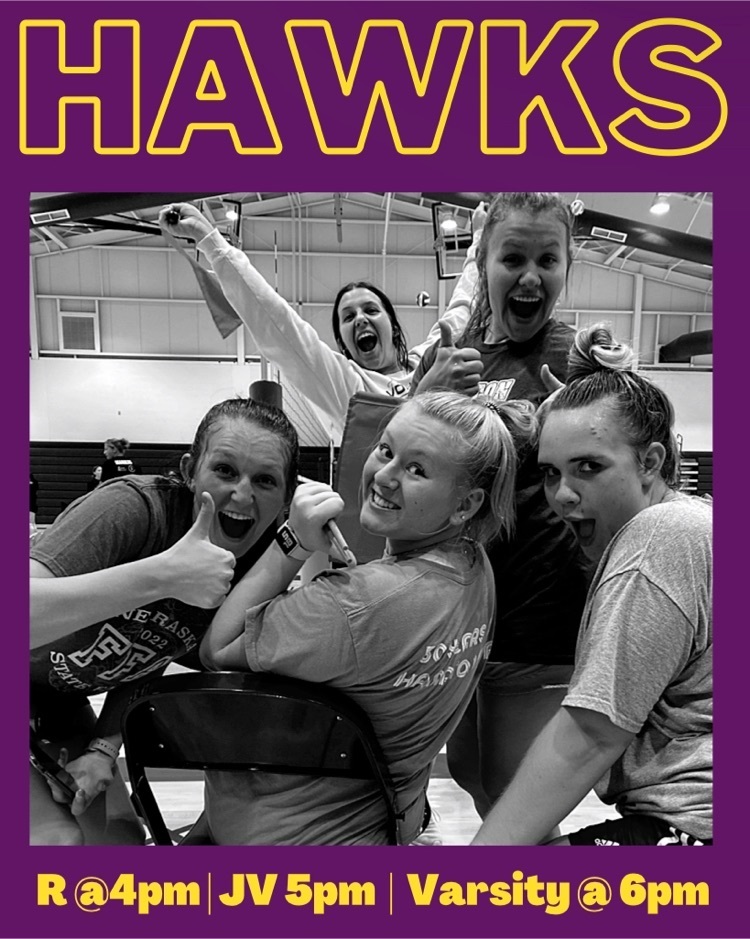 Jv volleyball game at 5:30pm tonight against St. Edwards!
The Uniqueness of Hampton - Carson Klute - 7-12 Principal/ Activities Director In coming to work at Hampton in the fall of 2019, I was reminded of the greatness of Hampton both as a community, a school, and a staff. It was that same realization that led me to apply for the 7-12 Principal position that opened in May. Simply put, the opportunity to work at, and then help lead, the wonderful place I call my alma mater was too good to let pass by. I know what makes Hampton unique cannot be something as simple as pride because many places have pride in their communities and schools. I know that it cannot just be tradition because many places have traditions and state championships to go along with a winning culture. Is it the alumni themselves and those that choose to be a part of the community? What makes it that I can have a conversation with someone who graduated from Hampton 50 years ago seem like someone who graduated around the class of 2010 of which I was a part? One goal I have for the 2022-2023 school year is to help further define what it means to be part of the culture that is defined as being from Hampton. For all those that read this, please do the following challenge and encourage those you know to participate as well in simply identifying what makes Hampton so unique. Please tag myself or the school so we can showcase the greatness of Hampton. This includes the school but also the community at-large. If you live in Washington D.C. or California, is there something that Hampton instilled in you that you carry with you, even though you live a thousand miles away? I am excited for this school year, the opportunity presented as secondary principal, and ever proud to be a Hampton Hawk.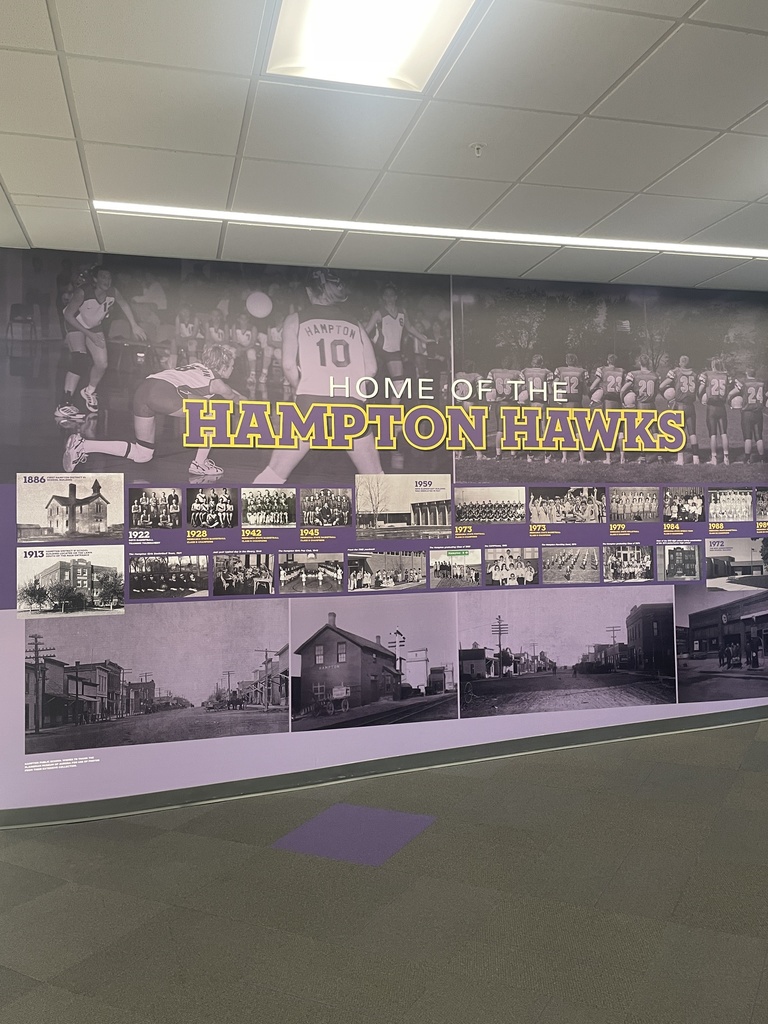 An Exciting Start to our Year Angie Arndt - Elementary Principal/Special Education Director We've had a great start to the 2022-2023 school year! August is my favorite time of year as I truly love to welcome staff and students back into the building after a quiet summer of working in the office. It's always fun to get reacquainted with classmates we haven't seen during the summer months as well as meet new Hawk Family members. Adjusting to new teachers and new routines is how we spend the majority of our time in August. It is always great to get settled into a new year of learning and having fun. I would like to extend a warm welcome to our new students in the elementary: Leyton, Adelyn, Jackson, Simon, Eric, Liam, Elliott, Bailey, Chance, Violet, Holly, Autumn, Ciji, Cooper, Violet, Reid, Ryder, Cameron, Gavin, and Jayden (Kindergarten - that's 20 if you are counting!!), and Payton (6th grade). Welcome to Hampton Elementary! Enrollment in the elementary school continues to grow! We currently have 96 students enrolled in K-6, 14 in preschool, and 9 in our toddler program. The elementary students have already taken their first field trip of the year to the State Fair! On Friday, August 26th we participated in a day of learning in Nebraska's Largest Classroom. Students spent the day watching shows, touring exhibits about Nebraska wildlife, learning about crops, and enjoying the many features of the fair. It was a great way to spend a Friday and we look forward to attending again next year. The start of each school year is always a time to review the behavior expectations for all elementary students. Our HAWK P.R.I.D.E. behaviors will be taught and reviewed at all grade levels throughout the year. P.R.I.D.E stands for Be Positive; Be Respectful; Be Involved; Be Dependable; Be Engaged. Posters listing these expectations are hanging in hallways and classrooms to serve as a reminder of what is expected during the school day and at after-school events. A small version of these posters was sent home with all elementary students. Please find a place to display this poster at home and review these expectations with your child. I look forward to serving the students, families, and members of the Hampton community.

Homecoming week will be October 3rd-7th! Student Council members have developed a dress code for the dance, which will be held after the football game on Friday. Please look over the information carefully!
https://tinyurl.com/2y7hcj8c