K-12 teachers are playing holiday selfie bingo! Here are some Christmas tree selfies for you to enjoy. Happy Holidays from your HPS staff!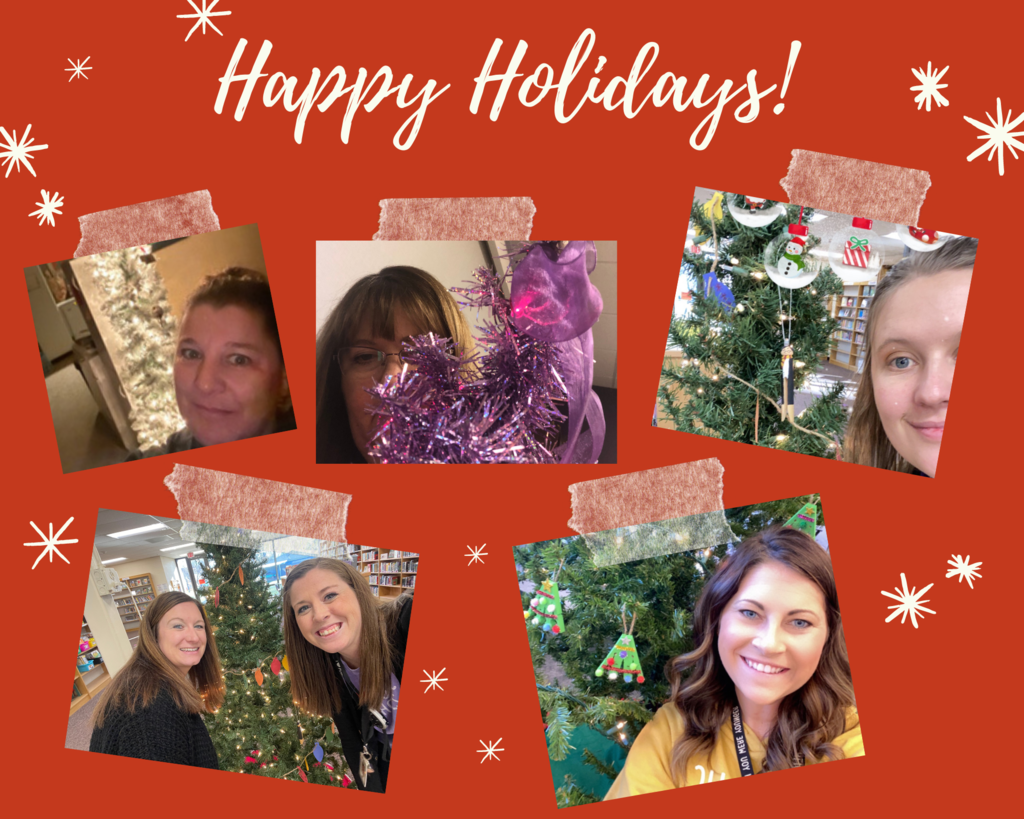 Thank you to Preston at Thomas Realty for talking with the Senior Class about housing opportunities after high school.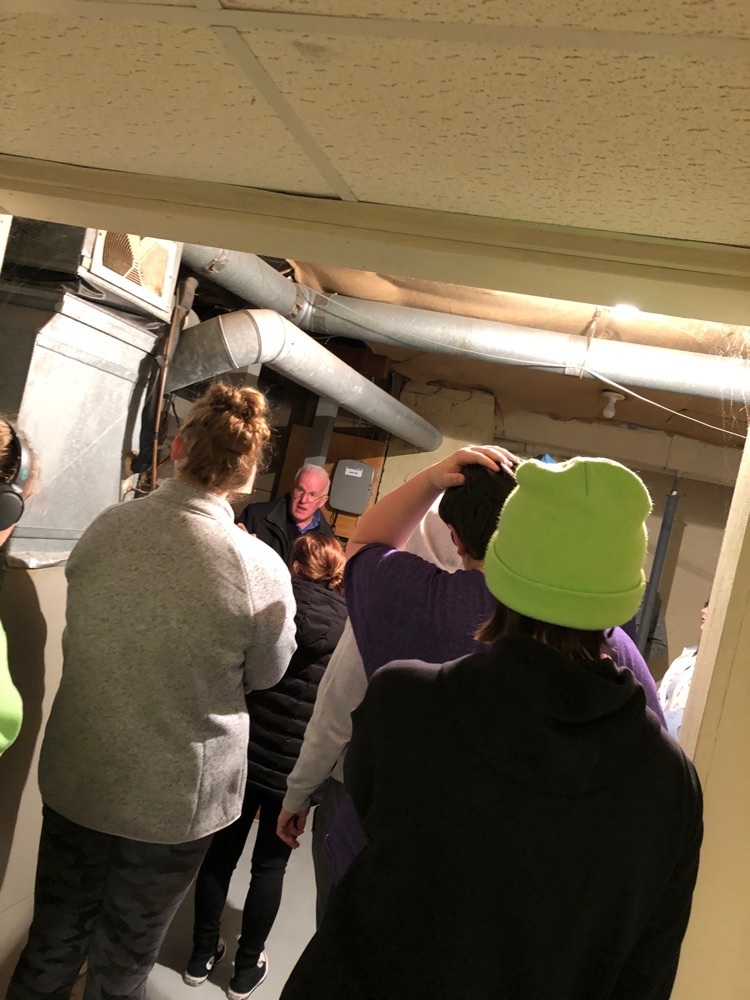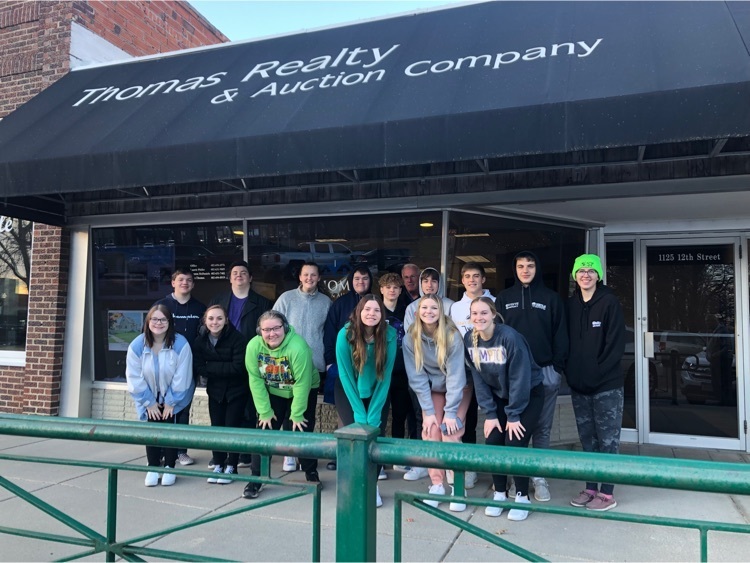 Basketball season is just starting, and it's interesting to see the history of basketball at our school. Here we see a picture of the Hampton basketball team 100 years ago, with uniforms that are much different from our own, to say the least. We also see a change in language, with the players being called, "basketeers." This article from the Aurora Republican is a summary of the York college district tournament, where the Hampton team won the silver loving cup. The article goes over how each game in the tournament went, with the final game against Waco being described as,"the big noise of the entire tournament." Looking back, we can see how important basketball is to our school, and how the sport has changed over the past 100 years.

BREAK A LEG One Act cast at Districts today!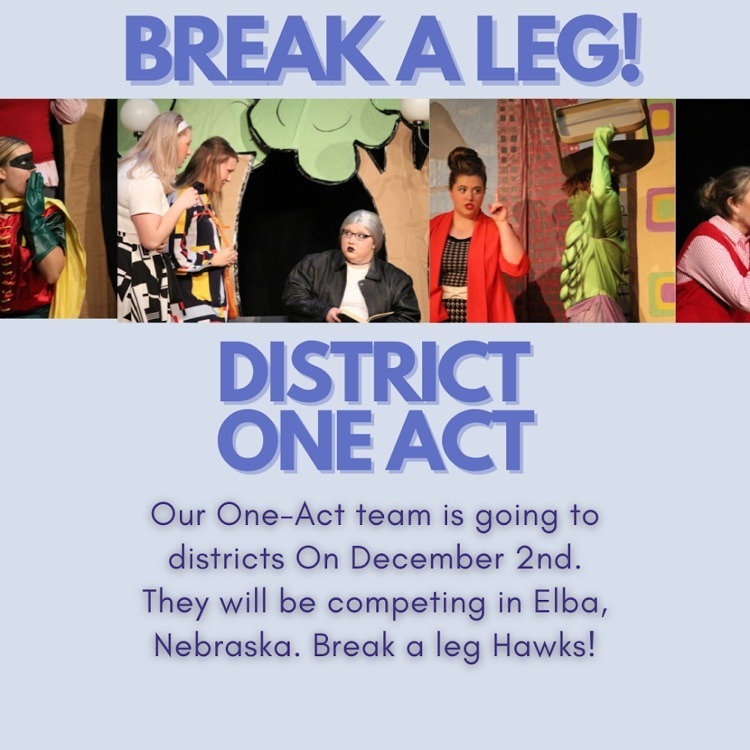 High School Basketball continues Monday, December 6 @ McCool. A reminder: this is a rescheduled game. Girls JV: 4:00. Boys JV: 4:45. Girls Varsity: 6:00. Boys Varsity: 7:30. Good luck Hawks!
Hampton Hawk basketball starts this Friday against BDS at Davenport! JV girls at 4:15, JV boys at 5, Varsity girls at 6, and Varsity boys at 7:30. We would love to see you there!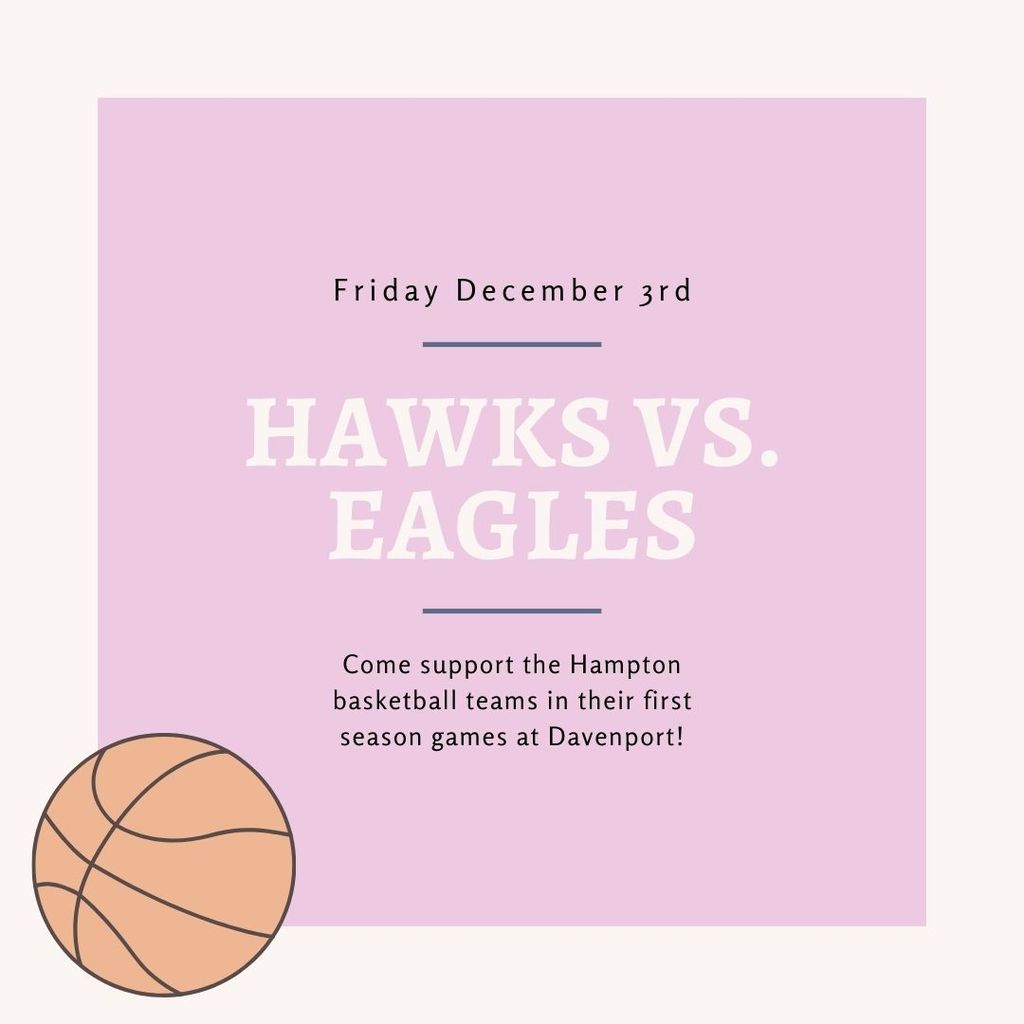 The Hawks will have a 2:00 Dismissal today. Get outside and enjoy the warm temps!

This is a reminder that the Boys JH game could start early this afternoon. Please plan accordingly.

Here in Hampton, we take a lot of pride in our community, and we make sure to show it every year on community pride day. Looking back, we've been doing community pride day almost since we've been keeping scrapbooks. Here we can see some junior high students from the 85-86 school year, and similar to all recent years, they're helping their community by raking leaves. This tradition has done a lot to ferment a strong feeling of community among the students and cooperation with each other to reach a common goal. This is always a huge event, and today we have students who are so committed that they bring dump trailers and leaf blowers to get rid of the leaves as fast as possible. As a smaller town, we're also a lot closer as a community, and for years and years past, we've made this evident by getting together to clean the community. Ultimately, that's what community pride day is all about, taking pride in living in our community, and we've done so for decades.

High School basketball begins Friday at BDS (Davenport). Girls JV: 4:15. Boys JV: 5:00. Girls Varsity: 6:00. Boys Varsity: 7:30. Thank you for your continued support of Hampton sports and activities!

As a reminder, the game set for Saturday, December 4 has been moved to Monday, December 6 @ McCool. As of now, the game times are: 4:00, 5:00, 6:00, and 7:30. #GoHawks

A few junior high basketball updates: Scheduled game on November 30 vs. Giltner: start times has been moved to 4:00 and 5:30. Scheduled game on December 6th at Elba: Gameday has been moved to December 20, still at Elba.

Enjoy your Thanksgiving break with Family & Friends! See everyone on Monday!!

Here are some events that have taken place the last couple weeks!!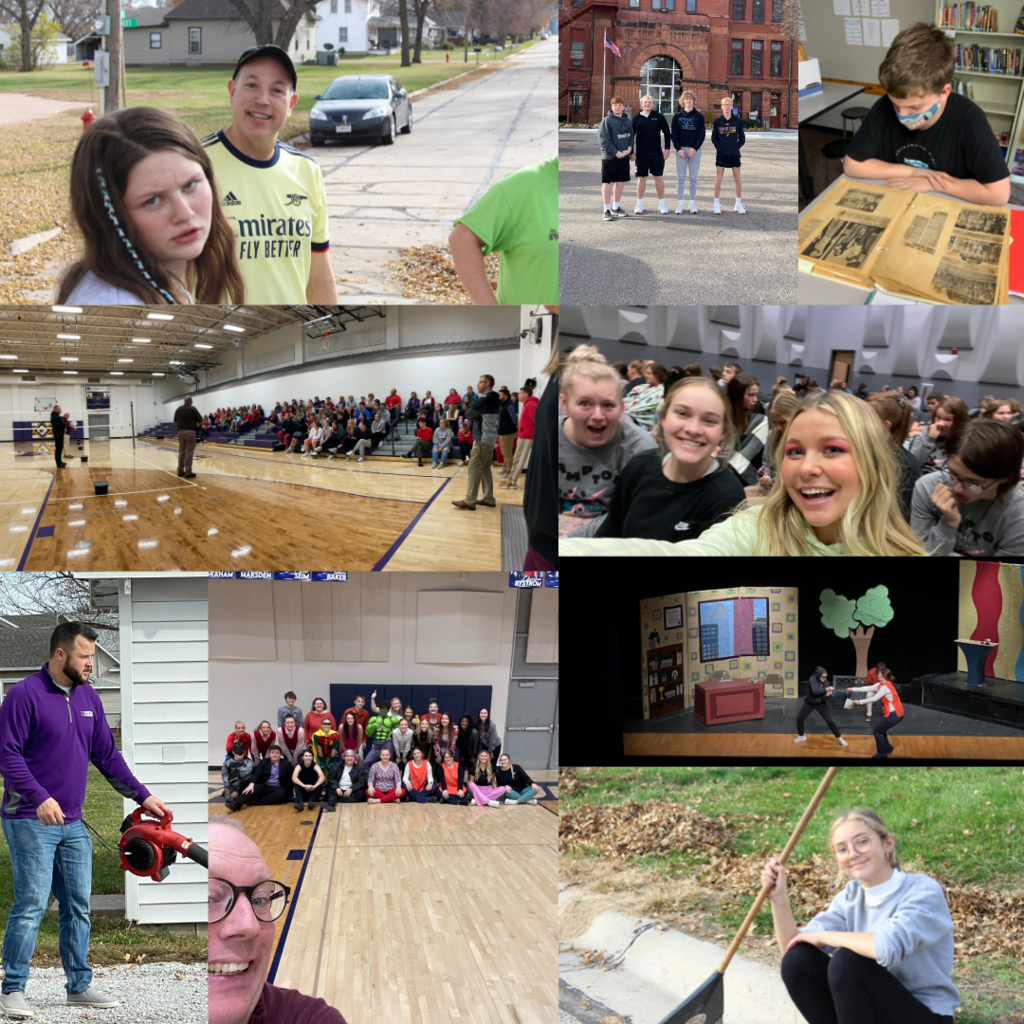 Last chance to order Grab 'n Go soup and rolls! Order online here:
https://forms.gle/XbcuGEPMU9i7tMHC6
or call the office. Orders must be placed by 5 PM today. No late orders will be accepted.

Music pastries arrive today at 3:00 p.m. Please pick up by 4:00, so they can be delivered or frozen for later delivery.

Come out and support the One Act play cast at 3:00 PM today in the South Gym!
Huge congrats to the three actors who received acting awards yesterday at the conference one-act competition! This Sunday at 3:00 there will also be a free public performance at the high school. You won't want to miss it!