Tonight is the last sleep before we RISE into a new school year. We are SO EXCITED for the 1st Day tomorrow! School starts at 8:10am and doors open at 7:30 for breakfast. Also our APP IS LIVE. Download it from the app store searching Hampton Public School. See you in the morning!

One in a million opportunity! THANK you HAMPTON BEEF BOOSTERS for grilling steaks for our STAFF and for the STUDENTS who attended our summer weights program this summer!! #GoHawks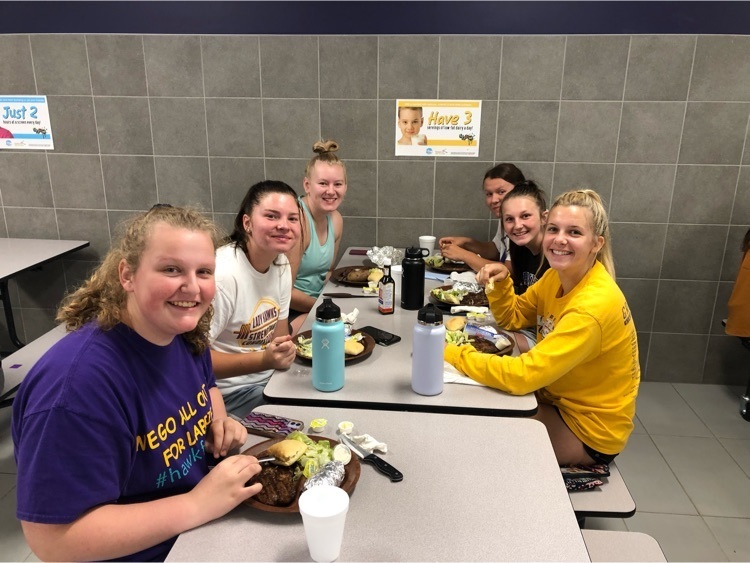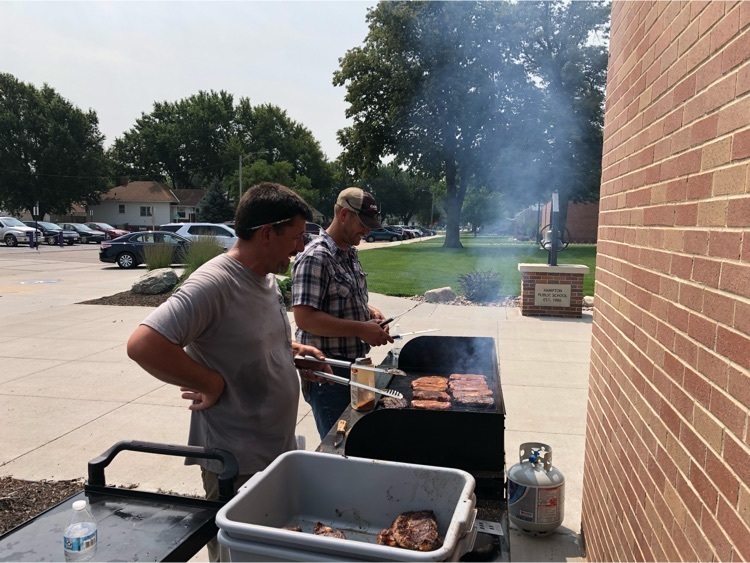 Staff Back to School DAY 2!! Can't wait to see students TOMORROW!!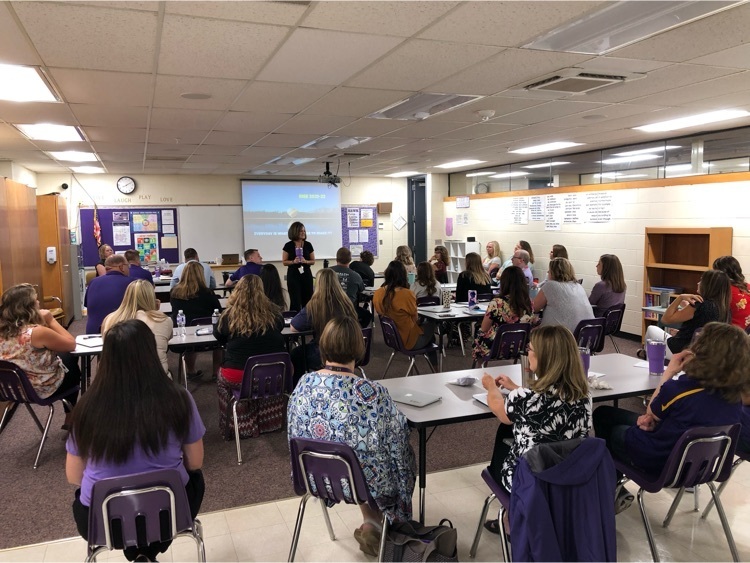 Final Reminder! 9-12th Students will need completed physicals in order to practice tomorrow, Aug 9th (First day of Fall Practice). Please bring completed forms (NSAA consent also) to practices and give to your respective coaches. #GoHawks

Sending a big HAWK THANK YOU for coming to see us the last few days! We are so EXCITED to get the school year rolling and we thank you for sharing your student(s) with us!! Have a great weekend!!

Come see us!! From now until 6pm this evening and tomorrow from 8am to 6pm. Stop in to fill out Powerschool paperwork, collect Chromebook fees, purchase activity passes, and share information about what's new this year. We have a new website and an App that will be coming soon!

Hello Hawks! It is time to RISE into a new school year! Parents need to complete ALL necessary enrollment paperwork at school on Wednesday, August 4th or Thursday, August 5th anytime from 8:00AM-6:00 PM. If you are unable to attend, you need to call 402-725-3116. See you soon!

Hawk Nation!! This is a reminder that all kindergarten, 7th grade and all MS & High School Sports participants must complete a physical before they are allowed to practice! Forms can be found on our website as well as NSAA website. Contact Mr. Feik with questions #GoHawks


If you haven't had a chance yet, please make sure to welcome our new teachers. Miss Tahya Jerabek will teach kindergarten and Miss Megan Kemptar will share her passion for art with our K-12 grade students.

Summer sure has not been quiet around here. Students have been busy in the weight room, camps, leagues, and activities. Parents and Guardians, thank you for supporting our summer programs! See you in just a few short weeks!
Welcome to Hampton Public School's new website and mobile app!
Mark your calendar - Elementary Open House is Tuesday, August 10th from 6:00-7:00 P.M. Bring all of your school supplies to get organized before the first day of school. See you on the 10th!